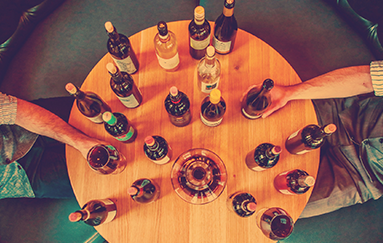 Let us pour the fun in your wine! Roderic takes a hands-on and unstuffy approach to craft bespoke and wine-tastic events.
We strongly encourage you to bring some humour to unwind with your drink kakis (a.k.a close friends), and savour a buffet of tasty wines - we assure you will not feel the social distancing measures at V@44.
By the way, if you have space, we can certainly arrange private tasting events for you. Add a touch of sophistication by engaging with a private sommelier or winery representative. Roderic and the AWN team will provide impeccable services to elevate your guests' wine experience!