About Us: 2 Decades of Excellence
Roderic & AWN
Along a lesser-known street amidst the busy Singapore financial district named North Canal Road near Chinatown, you will discover a wine store amongst the old shop houses. Step into Asia Wine Network (AWN) and you will be greeted by the friendly staff and very often come across a tall, sturdy English-speaking European gentleman, Roderic Proniewski with his signature & strong French accent!
So, who is Roderic - a French national with a Polish last-name who decided to put down his roots in Singapore more than 30 years ago?
From a young age, Roderic spent most of his time in his parents' cellar in France and enjoyed countless wine-tastings, during this time he developed a strong affinity for wine. Naturally, he visited countless vineyards in his hometown, Provence, to learn the intricacies of the wine-making process, from harvesting to bottling. Before setting-up in Singapore, Roderic worked in the logistics industry, particularly in the handling of wine-shipment as well as in the Champagne Houses in France. Roderic has gone through a broad range of wine education on top of his extensive exposure to the industry, and this has led to him obtaining several wine professional titles and prestigious international awards and recognitions.
In 1995, Roderic's long-term sentiments & passion turned into reality– as he founded his first wine company, named Parker's Wine in Singapore. A few years later, he founded Asia Wine Network.
Through his first wine company, he collaborated with various winemakers, wine owners and wine representatives from the World of Wines (WOW). This brought highly-rated and well-appreciated wines to the wine lovers in Singapore and the Southeast Asian region, at fantastic prices.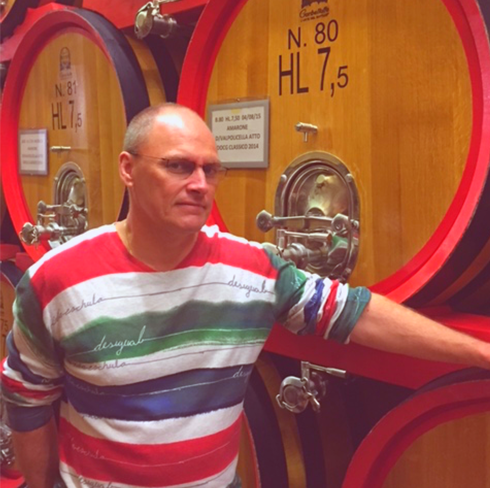 Throughout the years and up to this day, he has been an active & key figure in supporting and providing for the F&B industry with his expertise and his wine distribution.
Some of the conferments and accolades he has garnered are Chevalier de L'Ordre des Coteaux de Champagne, Prudhomme de la Jurade de St Emilion and Recently he was also nominated for the Finalist of Sommelier Mentor, represented AWN and was awarded twice The Wine Distributor of the Year 2017 & 2019 - by the World Gourmet Summit for the Award of Excellence – we are greatly appreciative of the support from Asia Wine Networks' customers and the key F&B stakeholders involved.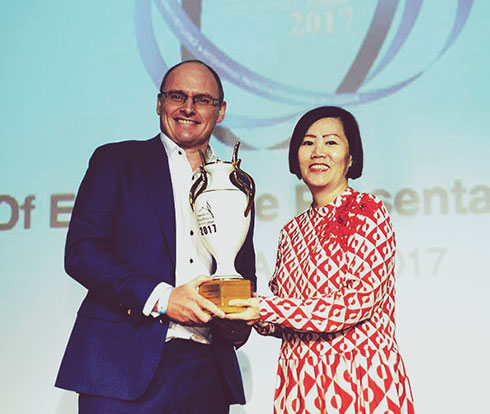 Roderic's Credentials
Wine Specialist

Wine Director

WSET Certified with Distinction

Educator Ecole du Vin de Bordeaux

Chevalier Sabreur, Chevalier de L'Ordre Des Coteaux

Commandeur D'Honneur de la Confrerie du Bontemps

Senior Judge, Internation Wine Competition (IWC) London

Oversea Guest Judge, Michaelangelo South Africa