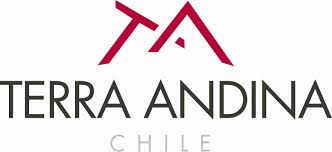 Considered newcomer, Terra Andina wines are vibrant, energetic and friendly. House under The Claro Wine Group, one of Chile's major wine groups which had obtained the sustainability code since 2011, namely Certified Sustainable Wine of Chile, and The Drinks Business Green Awards.
Terra Andina's Chief Winemaker, Eduardo Alemparte, has travelled throughout South America, experiencing first-hand how each region's wine style interwoven with the fabric of its culture. He has drawn inspiration from the diversity of valleys, varieties and people in the aim to create the best wines that fully reflect the South American vibe.
The wines are to be shared and enjoyed, not collected. So undeniably suitable for those who want to enjoy a good bottle of wine, be it at the beach, a barbeque, a dinner party or simply hanging out with friends.