"Evening In The Wild" in Night Safari - SG Events To Attend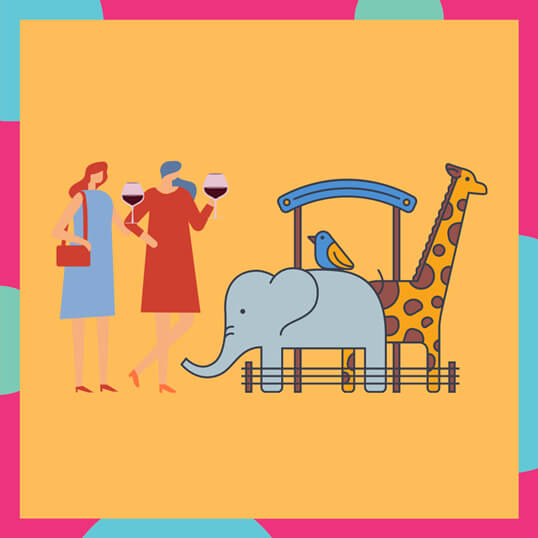 Are you looking for your next wine-filled, safari adventure? Then you should attend this collaborative event by SG's Night Safari! Featuring just in time for Mother's Day, bring out the bold adventurer in you as you savour delicious food and wine with Mom! Here are some noteworthy highlights:
You get to explore the wild onboard a private-chartered tram!
Explore the animal kingdom onboard a private chartered tram and relive childhood memories as the journey takes you through cool, lush forests of Night Safari, home to an astounding collection of nocturnal animals.
You get to experience exclusive encounters with special wildlife ambassadors.
Bond up close with Night Safari's wildlife, the star attractions of the show! Includes owls and snakes, so this is not for the faint-hearted!
You get to savour a luxurious 4-course dinner by the lakeside.
Indulge in a luxurious 4-course gourmet dinner at Night Safari's lakeside tipi-tent. Revel in a beautiful sunset dining experience, with opportunities for animal encounters! Vegetarian and non-vegetarian options included.
That dinner is accompanied by 4 glasses of our fabulous wines!
No evening in the wild is complete without our wonderful wine! The evening's curated menu comes with four glasses of accompanying wines to tease your palate– bubbly Italian "Tintoretto Prosecco Rose", refreshing New Zealand "Fernridge Marlborough Sauvignon Blanc", the classic French Bordeaux "Chateau Senilac Haut Medoc" and finally the award-winning "Champagne Victoire Brut Prestige".
You and Mum will be spoilt for choice for wines during the event!
Your parking is free for the entirety of the event!
Enjoy a complimentary parking coupon on us for the entirety of the event!
So what are you waiting for? Book your tickets today at this link! Thank you for reading and have a lovely day.