Why Flowers And Wine Make For A Lit Mother's Day Present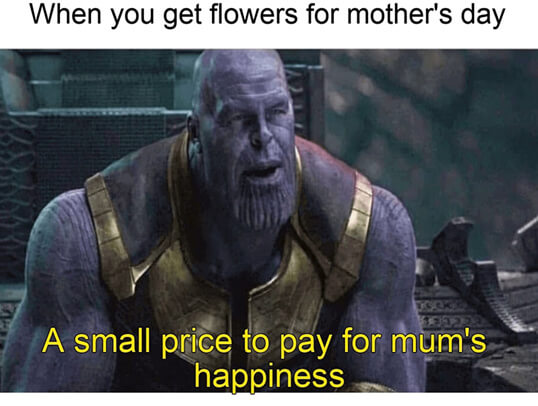 Pssst! Want to know how to impress mum this Mother's Day? It's simple! Just gift her a bottle of our wine swathed in a divine floral arrangement made of delicate and dainty flowers. So why is this an ideal gift for Mum? Find out below.
Mum will treasure the flowers as keepsakes.
The flowers will provide her with a floral experience out of the ordinary. As you do bonding activities on the day with her such as preparing breakfast in bed or watching her movie, she will love the floral aromas that hug the room. A great way to start her day. Given the seasonality of the flowers, she can look forward to decorate her house with blossoms to her liking.
The wine is a delightful conversation-starter for her when she is with friends or you.
Whether sharing it with you or friends, the Cote Des Roses wine included in our pieces will make everyone feel loved inside and out. A true beauty in terms of its taste and packaging, the rose wine promises to be a tastebuds-pleaser.
A combination of syrah, grenache, cinsault, this particular rose hails from a dainty little French town called Minervois – La Livinière, France. Aromas of mango, dried fruit, almond and hazelnut as well as citrus fruit, grapefruit and orange blossom swirl around in this delectable wine. Barrel ageing brings aromas of vanilla, cinnamon, fresh butter and spices. Its finish is marked by a beautiful minerality and a good length.
The other option, our Chateau Gravette Salmonac, is a heavenly combination of merlot, cabernet sauvignon, cabernet franc and malbec. Hailing from Côte de Bourg, this wine is elegant and refined, versatile and food-friendly. Merlot and Malbec provide expressive red berry fruit, while Cabernet Sauvignon reinforces with structure and a hint of spice. A floral and fruity nose with hints of vanilla lead to a supple mouthfeel and fresh acidity.
She can preserve the flowers … once they are past their prime.
Your mother can extend the life of the flowers long after their expiry date in the vase by pressing them between books. She can stick them onto a piece of card and create a mini floral collage. This can then be used as a bookmark when she reads her favourite books and will last for years. Ask mom to look for Uncle Google if she wants to know more about flower preservation.
The bottle can be used as a beautiful vase for the house or a gorgeous water bottle.
Simply placing the flowers she gets in the vase can spruce up the ambience of her house. She can change the flowers she puts in the vase with time. This way her living room will always be fresh and inviting for guests that come to the house. (glass stopper – easily use as a water bottle)
Thank you for reading thus far. As an ideal floral wine arrangement piece, may we recommend Wen's Floral Studio's pieces that were designed in collaboration with Asia Wine Network?
Firstly, the 2 bottles of Côte des Roses floral box (at U.P. $203, special promo @ $165.00) is sure to please Mum. Featuring 2 bottles of Award Winning "Cote Des Roses" enveloped with Wen's floral pieces, put a smile on mom's face for a Mother's Day she will never forget. Listed at a discount, save $38 on this premium offer.
Secondly, the Magnum Chateau Gravette Salmonac Elegance bundle (at U.P. $155, special promo @ $130.00) is a well-appreciated Bordeaux decorated with fresh blossoms. Listed at a pocket-friendly discount, save $25 on this piece.
What is your favourite Mother's Day memory? Leave it in the comments below.